Welcome to the Dartmoor Slope Soaring Club Website – 2023
April 23rd and our first Aero-tow day of 2023.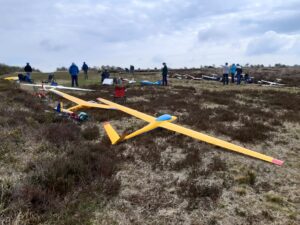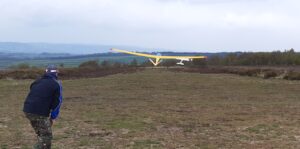 Although January started mild, a snow flurry on 18th Jan didn't deter two hardy flyers at Little Haldon.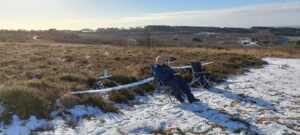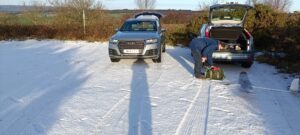 A welcome improvement in flying conditions on January 2nd 2023, enabled some enthusiastic flyers to have a very enjoyable day at our home site at Little Haldon.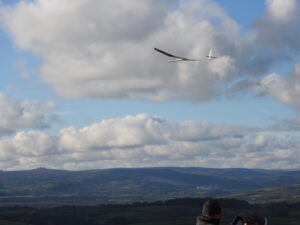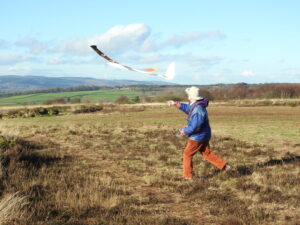 Smartphone visitors. Please check out our other pages by clicking on the small down arrow to the right of the page title.
Who we are
The Dartmoor Slope Soaring Club, formed in 1993, is a BMFA affiliated club that primarily fly from the club site at Little Haldon near to Teignmouth Golf Course. We run an informal club that embraces a range of disciplines which includes soaring, silent flight, electric flight, aerotowing and I.C power.
During the winter we meet monthly on the first Monday of the month, between 7pm and 9pm at the Kingsteignton Community Hall. There is ample onsite parking. Please come along and meet us. We will be pleased to see you.
As you can see below, some of our club are all season flyers. These pictures are from Black Hill Dartmoor 15th December 2022