Welcome to the Dartmoor Slope Soaring Club Website – 2023
Aerotow Event 1st October 2023
Today's impromptu aerotow at little Haldon was a huge success! We had seven pilots attend and a selection of light electric, Martins sturdy tug and scale sailplanes up to 1/3. Despite having to wait till 11:30ish for the cloud ceiling to rise the conditions were pretty good, warm with a light westerly and dry all day with some sunny intervals later. Lift was there but not astounding, Chris B achieved circa 30 mins. Despite the – some say, 'magnetic' tree line, all aircraft returned to the pits safely.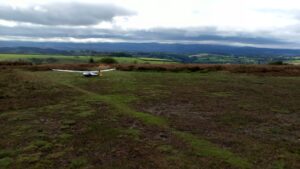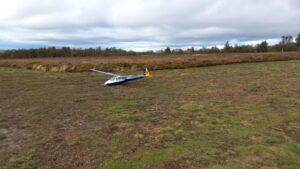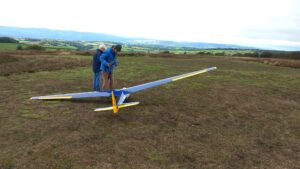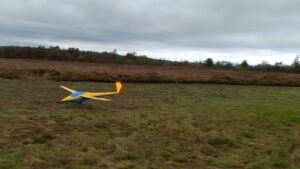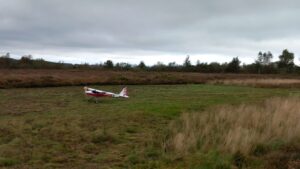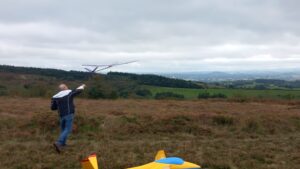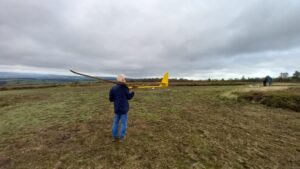 e-Glider Event 23rd July
After some very rainy days including the day prior to the event, our club secretary made a brave call to continue with the event. And a good call that was too, as the weather stayed dry with increasing periods of sunshine later in the day. It was a bit breezy but it was directly onto the slope with good lift as demonstrated by some buzzards throughout the day. Just 6 pilots attended and we had 2 kind of maidens. Peter's big Fox and Robert's rebalanced and trimmed ASK 11. Both flew well with assistance and encouragement from other club members. Photography is a bit limited as everyone was making the most of and enjoying the flying opportunities. there are some short video clips from the day over on our Facebook group. https://www.facebook.com/groups/436268846939798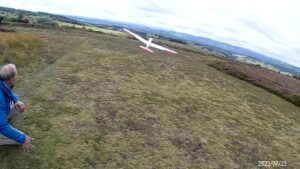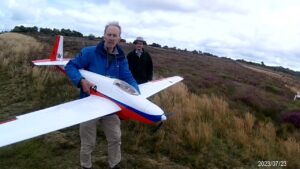 June. and summer is here at last. Fantastic views, mown strip but mostly Easterly breezes. Great sunsets (taken by John H) and winter build projects like my ASK-11 waiting to maiden.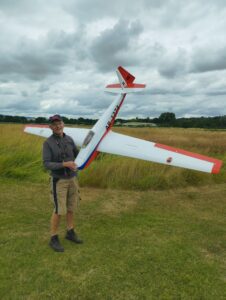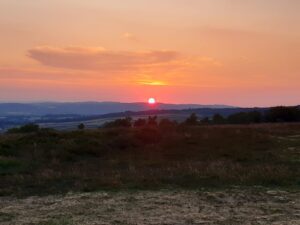 April 23rd and our first Aero-tow day of 2023.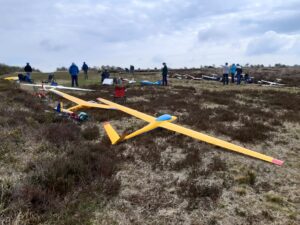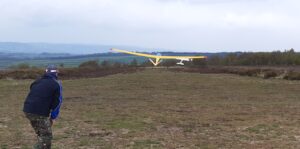 Although January started mild, a snow flurry on 18th Jan didn't deter two hardy flyers at Little Haldon.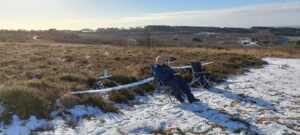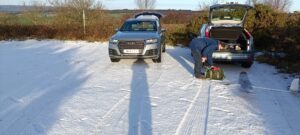 A welcome improvement in flying conditions on January 2nd 2023, enabled some enthusiastic flyers to have a very enjoyable day at our home site at Little Haldon.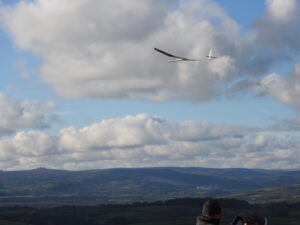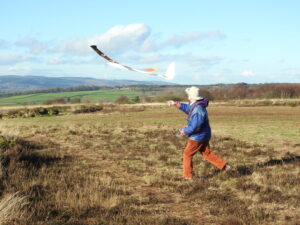 Smartphone visitors. Please check out our other pages by clicking on the small down arrow to the right of the page title.
Who we are
The Dartmoor Slope Soaring Club, formed in 1993, is a BMFA affiliated club that primarily fly from the club site at Little Haldon near to Teignmouth Golf Course. We run an informal club that embraces a range of disciplines which includes soaring, silent flight, electric flight, aerotowing and I.C power.
During the winter we meet monthly on the first Monday of the month, between 7pm and 9pm at the Kingsteignton Community Hall. There is ample onsite parking. Please come along and meet us. We will be pleased to see you.
As you can see below, some of our club are all season flyers. These pictures are from Black Hill Dartmoor 15th December 2022