The need for a local soaring club was recognised by Stan Yeo back in 1993 and so the Dartmoor Slope Soaring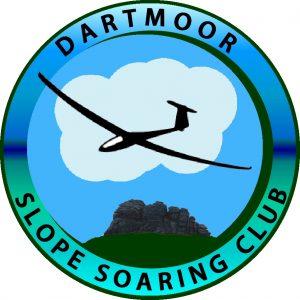 club was formed. Its prime objectives were to promote model silent flight and prevent frequency clashes by lone pilots using designated sites on the moor. Since then the club has evolved and grown in strength, subsequently affiliating to the BMFA. The club has also embraced thermal soaring, aerotowing and electric flight at the Little Haldon site outside Teignmouth. Depending on wind direction, we also soar (silent flight) from a variety slopes on Dartmoor.
We pride ourselves in running a very informal group and encourage total beginners and experts alike to fly with us. Within our ranks we can boast a club trainer and a qualified BMFA 'A' certificate examiner. Our year has a full schedule of meetings and soaring events designed for anyone to enter and enjoy, and you don't necessarily need a model. Why not give us a call for a chat?!